Francine
Lafontaine
William Davidson Professor,
Business Economics
and Public Policy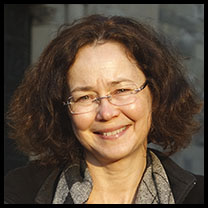 PROFESSIONAL INFO
I am the William Davidson Professor of Business Economics and Public Policy at the Ross School of Business at the University of Michigan. I am also Professor of Economics (courtesy) at the University of Michigan's Department of Economics. You can find out more about me, including my contact information, on my faculty profile page.

Starting in Nov. 2014, I am on leave from the University of Michigan to serve as Director of the FTC's Bureau of Economics.

RESEARCH INTERESTS
I study Industrial Organization, Vertical Relationships, Contracting and Franchising, and Entrepreneurship. My research is mostly concerned with the application of advances in contract theory and vertical relationships to the analysis of franchising arrangements. I also study the effect of contracting practices on firm performance, as well as issues surrounding business creation and survival in retail and small-scale service industries more generally.

My book, The Economics of Franchising (with Roger D. Blair) was published by Cambridge University Press in 2005. A new paperback edition is now available from Amazon.com. This book is currently being translated to Chinese. I also edited Franchise Contracting and Organization [amazon.com], published by Edward Elgar Publishing.

Here is my vita in PDF format.

TEACHING
In Fall 2014, I am teaching the core Applied Microeconomics course in the MBA program. I am also co-teaching, with Valerie Suslow, the Business Economics for the Entrepreneur course in the Master of Entrepreneurship program.